Lions-Club Weil am Rhein
Lions is a worldwide organization of people with the goal to donate and work for charity.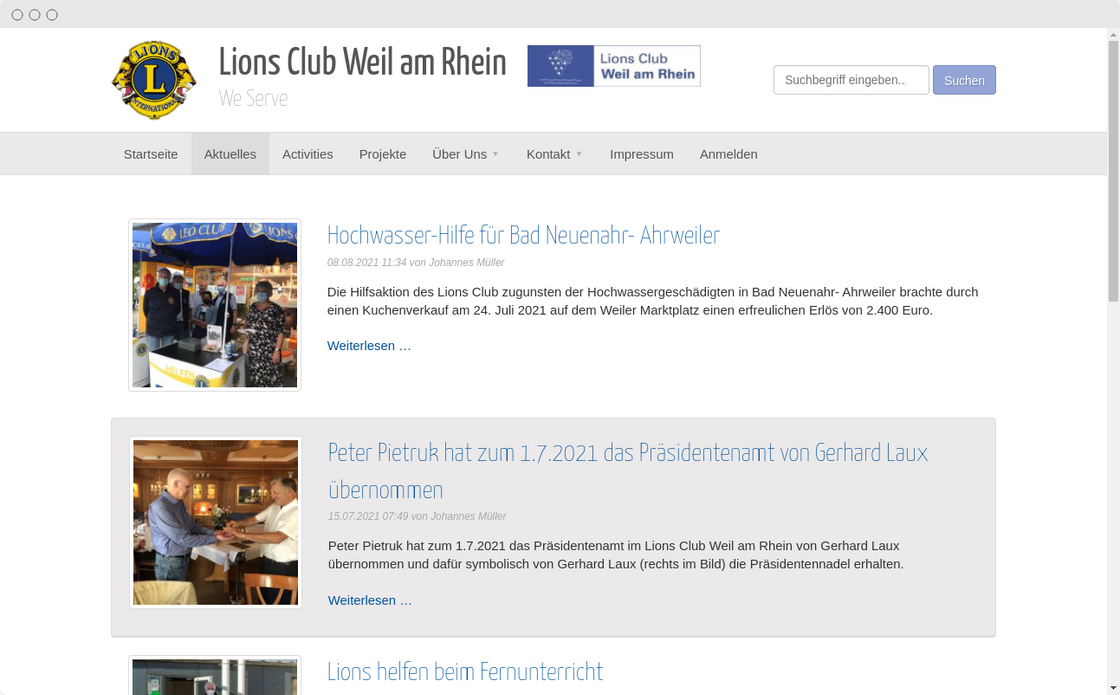 About the Client
Lions Clubs is a worldwide organization of volunteers committed to doing good. Donations, campaigns, and direct interactions with disabled people, minorities, and more are just a few examples of what Lions stand for. A local club from my hometown is part of this network and wanted a new website.
Technical Details
This project was one of my first websites. I had hardly learned the basics of HTML, CSS, and JavaScript and wanted to gain new experiences by building real-world applications.
The design is slightly inspired by Lions' global CI and focuses on a clean and straightforward presentation. The content speaks for itself, and the club uses this site to publish its activities and reach the local community.
Powered by Contao, a feature-rich, PHP-based CMS, the website contains multiple content pages, an internal member area, a contact form, and others. After deploying the site to production, I trained some club members to manage content using Contao to do changes without technical assistance.